The Gem of Gold Hill, Nevada 
Ever felt like you're stepping inside history? That's the sensation you get as you cross the threshold of the Gold Hill Hotel!
      And little wonder. The 160-year-old building predates the formation of Nevada itself – giving it bragging rights as the state's oldest hotel. None other than Mark Twain once warmed himself by its fire and bellied up to the bar. Even today, business remains brisk; it's the only full-service hotel/restaurant/bar in the Virginia City region.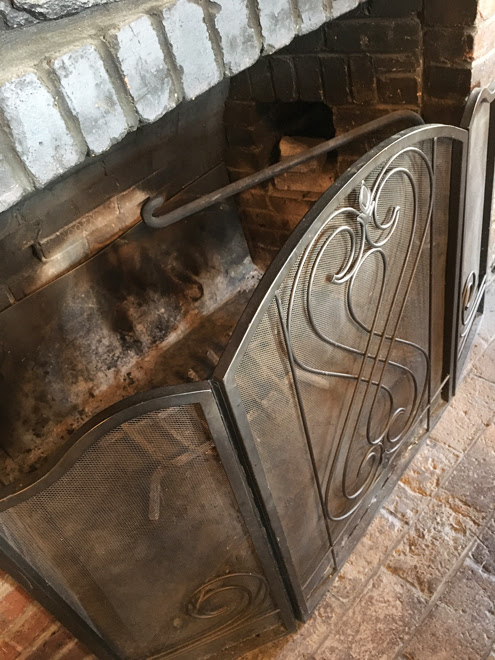 Gold Hill itself – the town, that is – got its start in 1859, when prospectors chasing gold-bearing ore pitched their tents in the canyon. A small mining camp sprang up, and by the summer of 1860 Gold Hill had mushroomed to an astonishing 179 structures and  600-odd residents. Ahh, gold fever. Just five months later, that population had doubled.
       The building we know today as the Gold Hill Hotel started its life as the Riesen House. Built in 1861 by A. Riesen, it was a single-story building at first, stone with a brick face. Heavy storms buckled its south-facing wall in January 1862, but the owner quickly rebuilt.
       Horace M. Vesey took over the hotel in 1862, changing its name to (of course) Vesey House. A native of Vermont, Vesey had made his way to San Francisco during the Gold Rush. But a decade later, it was the gold in miners' pockets at Gold Hill that piqued his interest.
       Vesey's timing – and his business sense – both turned out to be excellent. In December 1862, only a few months after he acquired the hotel, the town of Gold Hill incorporated itself as a city – a defensive move, to prevent the smaller town from annexation by its burgeoning neighbor, Virginia City.
 
       Vesey soon found business booming enough to add a wooden, two-story addition on the south to accommodate more roomers. By 1864, a doctor was advertising office hours at the hotel, as well.
       As the town grew, the hotel was smack in the thick of things. An Episcopal church was erected on the hillside right behind the hotel. An Odd Fellows Hall was built just to the south. A stone's throw away, the Yellow Jacket Mine threw up large hoisting works. And on August 6, 1864, miners gathered outside the Vesey House to hammer out a constitution for a miner's union.
 
       Another wet winter in 1869 prompted additional landslides, demolishing the church above. Undaunted, Vesey continued to expand, building up this time and adding a second floor atop the original stone structure with five bedrooms and a single, shared bath.
 
       Tragedy struck the town on April 7, 1869, when a fire broke out in the Yellow Jacket Mine. The hotel was pressed into service as a makeshift hospital for those lucky enough to be rescued. But between 35 and 40 miners perished in the smoke and flames.
              
       Over the years, Vesey's hotel would offer a wide range of amenities for local miners. There was the usual room and board, of course, and rates weren't exactly cheap. One 1876 invoice shows the cost of food and lodging as $35 a month – a hefty sum for a miner making $4 a day. The two-story wooden addition disappeared sometime between 1877 and 1890, perhaps the casualty of another mudslide. But the hotel continued to thrive, featuring at various times a saloon, a restaurant, a barbershop, and even a brothel.
       None other than Mark Twain was said to favor the hotel's bar as a quiet get-away when his stories for the Territorial Enterprise drew public ire. And, like pretty much any saloon, a few fracases broke out here over the years. One inebriated patron struck another man "insensible" in August 1871. Just weeks later, a deadly shooting took place in front of the hotel. And two years after that, an irate customer squeezed off a shot at the current proprietor, who ducked just in time.  
       Hotel owner H.M. Vesey extended his business interests, managing several other hotels including the International Hotel at Virginia City, the Glenbrook Hotel at Lake Tahoe, and a hotel in Warm Springs, California. When Vesey passed away in March 1876, his funeral was convened at the Odd Fellows Hall in Gold Hill, next door to his namesake hotel.
 
       Over the next century, the hotel changed hands several times. It became a private residence at least twice: from 1887 to 1925 for the Bawden family, and again from 1958 to 1983, for the Inmoors. Carol and Bill Fain returned the property to hotel use while they owned it from 1983 to 2011, making substantial improvements including an addition with eight hotel rooms and a bar.
 
       But the most recent chapter of the hotel's amazing history began April 3, 2021, when the landmark was acquired by Tony and Jill Clough – and that's a great story in itself! 
(Click here for Part 2 of the Gold Hill Hotel story!)